Got to bed at a quarter 'til two, woke up at 7:30. God bless Doc Pemberton's magic elixir. If I have another quart I might actual qualify as a sentient life form.


Here are the sweet babies who will grow up to be guide dogs if they settle down: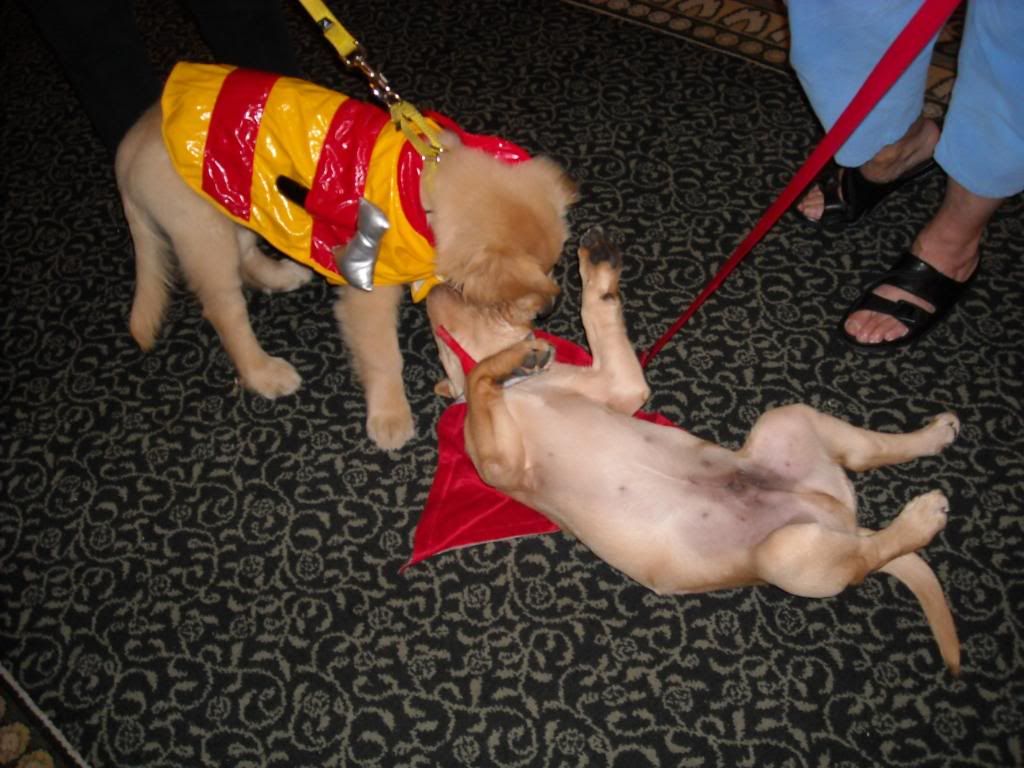 And here's the Inuyasha w/tail I mentioned yesterday:



The costume contest was good but much smaller than usual. One of the best groups was the crew of an airship with steam punk gadgets. My camera decided to inform me that it didn't have room and by the time I had it sorted out I missed a group shot but I did get one of them in the hall later.



Some of the older dogs showed up in costume. There was a princess:



and a pimp:





The outstanding individual costume would have to be Hellboy. The whole thing from horn buds to tail was made by the guy wearing it.




Inuyasha put in an appearance along with a blonde(!?) Kagome. He was carrying the fox tail and she sat him over it three times. They didn't project so I couldn't understand why but I suspect it was supposed to be Shippou's.




And one more of Inu in the hall afterwards:


The yellow cat slit contacts were really a great touch. If he had made his outfit out of something other than cheap broadcloth he would have had a really good costume.

The guy who sold me my geta and obi had a really magnificent kimono on display and I am so jealous of the woman who bought it.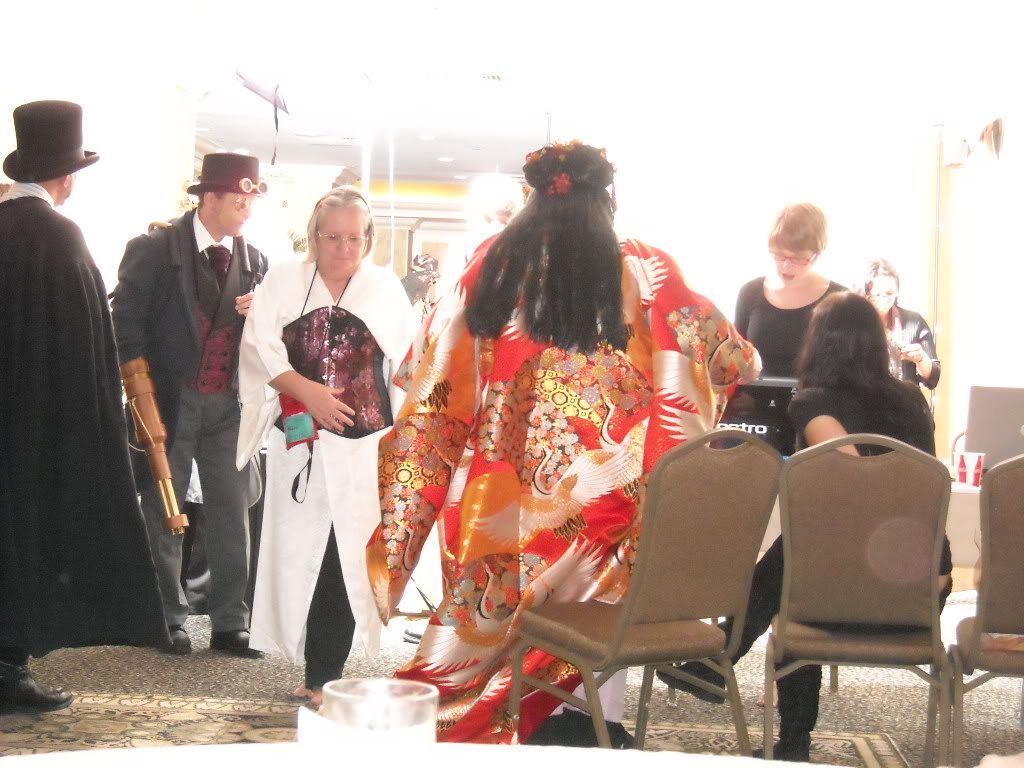 I sat in the hall with a friend until just before they held the drawing for Queen, King, and Thing of the Prom. Here are the winners:



Then I danced some since it's practically a law that you can't sit out Love Shack but I hit an absolute wall of exhaustion while doing the Time Warp and had to go up to the room and rest a bit before the midnight panel. Here is a picture I got before I left of some people who were playing with glow sticks:



I nearly didn't make it to the midnight panel but I chatted with Fano online and managed to stay awake. As tired as I am bits of the panel, as well as bits from other stuff yesterday will probably keep bubbling up all day so I'm going to wait to write up the rest of the con until later.