The smoke has been pretty heavy all day.
This is looking from my front yard. East
and West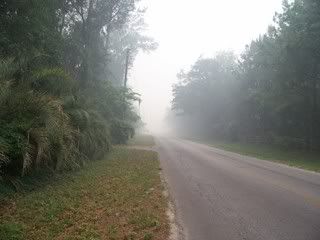 I-75 and I-10 have been closed as well as several other roads.The good news is that I finally found a map that shows exactly where the fire is today and it's not nearly as close as people were saying yesterday.
http://www.gainesville.com/apps/pbcs.dll/article?AID=/20070512/SUNFRONT/70512001
News photos here
http://tinyurl.com/2n7dql